The In-Home Display (IHD) Units are good solution that helps to control energy usage by providing home owners with real time feedback on energy consumption. It works together with the smart meters, or solar inverters or other home information center system. It even provide convenient control function by communicating with smart grid and smart home system.

We are working with world brands of smart meters, solar inverters and smart home systems by providing our wireless monitoring integration. We develop and manufacture wireless In-home display (IHD) based on various communication interfaces (such as RS-232, RS-485 and etc.) and different communication protocols, including 433MHz, Mbus, ZigBee, and etc.

What we do for manufacturer of solar inverters?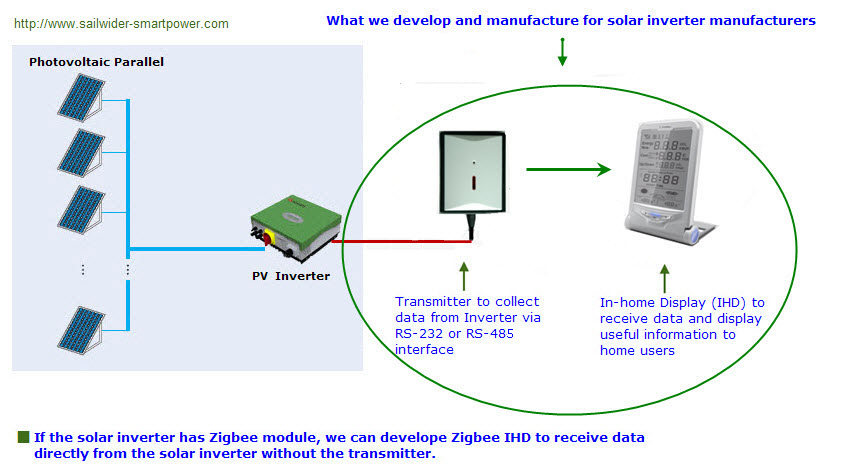 What we do for manufacturer of electricity meters?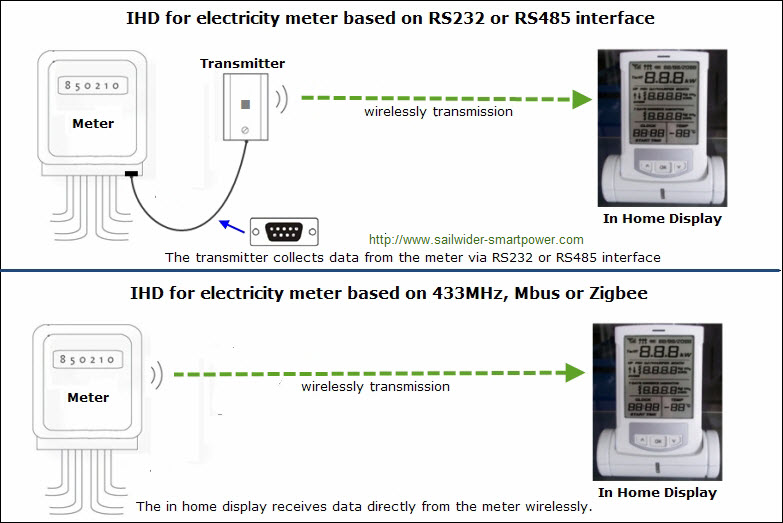 In-home Display (IHD) is a very important part to realize the Smart Energy in the Home Area Network (HAN) of the AMI system and smart grid solution. The IHDs based on Zigbee, Mbus or 433MHz provide a good way for implementing the residential smart metering and demand response programs.
For such in-home display integration project, since it is based on certain data interface and related transmission protocols of the data source, we develop and manufacture them only for the manufacturers of the data source. The IHD need to be customized according to the exact requirement of the project, including the communication interface and protocols. We welcome OEM or ODM projects.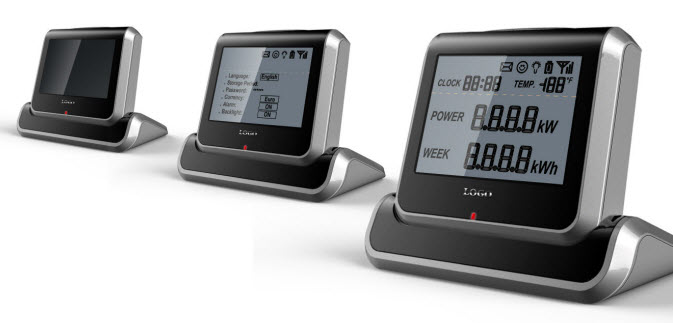 The LCD of the IHD can be customized exactly according to customer's requests.