When the energy power is higher than a preset value, our limiter automatically gives alarm or cutoff the power supply. As we know, large power-consuming equipments are very dangerous to be used in certain places, such as student dormitory. Many disasters have been caused by using large power-consuming equipments, but our simple product can prevent such problem easily, and, since the large power-consuming equipment usage can be prevented, a lot of energy can be saved there. That's why our limiter can be applied in many big projects.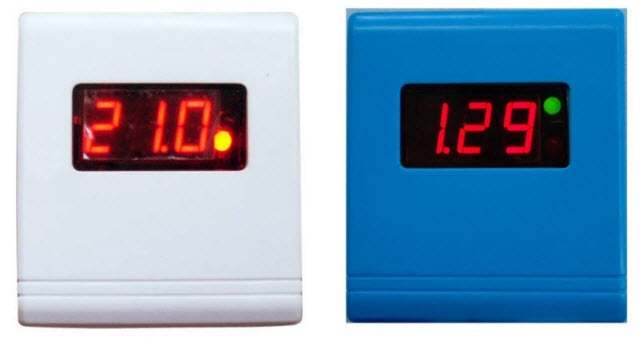 Our electric current limiter can also be added with temperature limiting function to constitute a two in one limiter which can monitor both the electric current and temperature. The temperature limiting function is applied where air conditioners are used. Too low or too high temperature produced by air conditioner is not only a waste of power but also not healthy to human body. Our product is very convenient to manage the air conditioners. When the indoor temperature is higher or lower than a preset value, the limiter automatically gives alarm or cutoff the power supply. When the temperature comes back to preset temperature range, the power of the air conditioner can be turned on automatically.
The limiter can be managed and all desired data can be preset through a infrared or RF remote controller conveniently.
infrared remote controller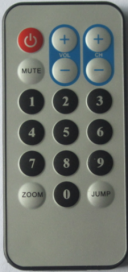 RF remote controller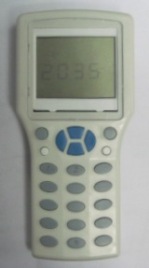 The RF remote controller can control within a big distance of 30-50 meters from any direction. The controller has 6 timers and can save 300 rooms' data.
Specification:
Power Measurement Range: 60W--3KW
Restricted Power Value Setting: 100W--6000W
Signal Receiving Distance: ≥7m
Temperature Measurement Accuracy: ≤±1℃
Operating Temperature Range: -15℃~55℃
Operating Humidity Range: ≤80%
LED Display Content: Display Power for 10 seconds and temperature for 5 seconds alternately
Voltage and Current: AC170V--220V, Load Current≤16A
Size: 90*80*30mm (L×W×H)
Weight: 117g±10g